As parents, you aim to give your child the best education.
We share your goal at ARN.
We open doors to mainstream schooling by giving children the foundational skills needed to find success in a school setting.
Because we don't just prepare your child for school, we prepare them for the world.
To make this possible, we offer the SMART Program, a comprehensive and thorough skills-learning curriculum that targets the skills your child needs to thrive and grow in a mainstream school, and meticulously inculcates these skills into your child in the years leading up to their enrollment.
The Advanced Verbal Behaviour Therapy in the SMART program is one of the most powerful teaching methods because it is a progressive and holistic approach to ABA (Applied Behaviour Analysis) treatment. Studies has shown that ABA is successful in helping 80% of children get into mainstream schools.
Assessment of Basic Language and Learning Skills (Revised)
To assist us in identifying the skills that your child needs to work on improving, we use a comprehensive assessment tool, the Assessment of Basic Language and Learning Skills - Revised (ABLLS-R).
ABLLS-R is one of the most effective and scientifically proven methods.
It is a skill tracking system used to keep an up-to-date report of your child's ability. The ABLLS-R system tracks your child's skills in five main areas (seen below), giving our therapists an accurate guide of which skills your child has mastered, and which needs to be worked on.
These skills are just some of the 544 important skills from 25 skill areas including language, social interaction, self-help, academic and motor skills, that we help your child pick up so he or she can succeed not just in school, but in life.
It is also a curriculum guide used to inform strategies for developing an effective Individualized Education Plan (IEP) for your child.
Curriculum
Our SMART Program is divided into 3 Levels, which takes into account your child's current developmental phase based on their Individual Education Program (IEP). Each Level is designed to incorporate teaching opportunities that are best suited to maximise your child's growth, and master the skills they need to progress to the next developmental phase, with the eventual goal of preparing them sufficiently for mainstream schooling.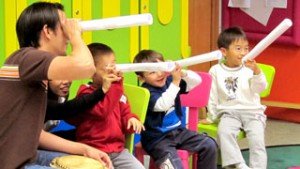 Level 1: The Prodigy
This is for early learners who are at an introductory level in the intervention programme. The programme focuses on learner readiness skills, toy exploration and engaging in parallel play.
Level 2: The Achiever
This is for intermediate learners who displays more expanded understanding and language skills, but still requires the development of other conceptual skills.
Level 3: The Graduates
This is for advanced learners who are ready to acquire advanced language and social skills, and the ability to apply these skills when encountering new experiences.
Call (852) 2854 9113 | Email info @ autismrecovery.hk | Or enquire below: